ARTISAN DESIGN
UNIQUELY YOU
Specializing in unique decorative
wall finishing
Custom Wall Art
Installation & Design
SurfaceDesign specializes in the development and installation of custom wall finishes on commercial and residential projects. Field of expertise in working with everything from paint and Venetian Plaster to American Clay products. We continue to explore a wide range of materials and work closely with interior designers and homeowners to fabricate custom-made finishes.

We pride ourselves on utilizing non-toxic, creative solutions for beautiful interiors in homes, offices, inns, hotels, and spas – anywhere beauty and health are an important factor in our daily living spaces.
Our vision is to bring visual awareness and beauty as well as the value of environmentally conscious products to indoor living spaces. Through the successful production of unique, beautiful, sustainable clay plasters and associated products.

Our goal is to exceed the expectations for quality, unique beauty, health, and value of the wall surface in your home and your life.
Fireplace & Feature
Wall Designs
When it comes to redecorating your home there are so many different options and factors to take into consideration that it can be pretty overwhelming. We aim to make that process seamless and easy by helping you make informed decisions about what it is you want.
Organic Material
Surface Design utilizes American Clay to create surfaces reminiscent of classic interiors throughout history. Bring the natural warmth and sunshine of Provence into your kitchen...take a bath surrounded by the tranquil and earthy feel of a Japanese spa...travel to a vibrant Tuscan Villa every time you enter your dining room. Along the California coast, in an urban London townhome, or on a sprawling Alberta ranch,
A natural way to finish any interior. Non-toxic and made in the U.S.A., the plaster used by Surface Design are a healthy alternative to paint, wallpaper, cement, acrylic and gypsum plasters. Coming in a multitude of eight plaster finishes, hundreds of colours, unlimited textures, and a depth not found in other finishes. Surface Design seeks to create the design, you'll be excited to have guests in.
Not only does it look beautiful and elegant, Clay plasters help regulate humid air inside buildings by absorbing and releasing moisture naturally — responding to changes in the interior space. Warm to the touch in winter and cool to the touch in summer, our plasters bring healthier comfort to interior spaces in the ever changing Alberta climate.
Reserve Your Walkthrough Visit Today
Interested in learning more? Reserve a booking for us to come out to your space and have our Artisan expert, assess and suggest what your feature wall could look like and what it could do to liven up the atmosphere in your space. Inquire today and book a walkthrough!
Handcrafted Artisan
Every wall created, is carefully and meticulously crafted, which helps to create your masterpiece, you can call your own. Every wall and every space has a story to tell and Surface Design seeks to bring that story to life.
Whether you're looking for a unique feature wall to highlight a room or a fireplace that can be the centre piece to your house that ties it all together. We will work with you to create a unique and elegant style that will make your space, come alive.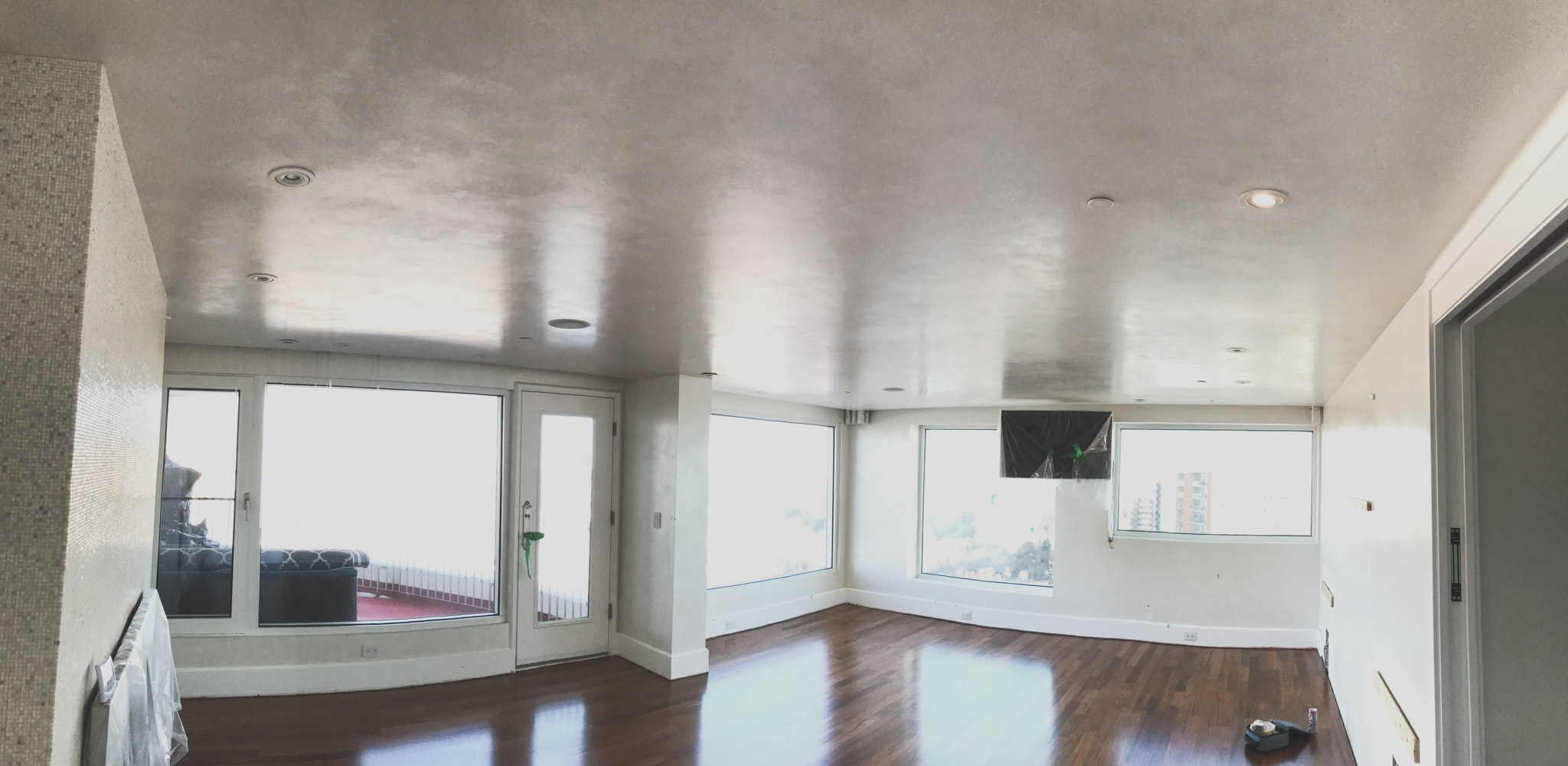 A Finish Like No Other
When it comes to plaster finishes, the world is your oyster. From matte textured plaster that creates a cement like finish, to an elegant high gloss finish that simulates marble texture. Surface Design will work with you to find your unique taste and bring out the finish you most desire.